Avoid these 4 common job search mistakes
11/16/2018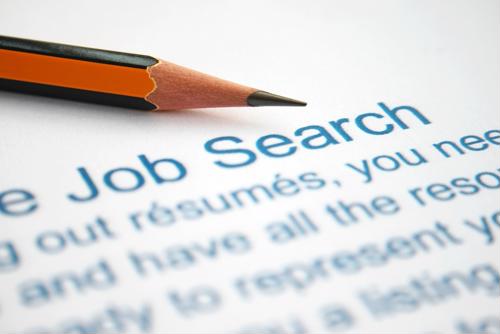 As anyone who has ever been through a lengthy job search knows, there's no right way to land a position. What helped get someone hired at one firm might have been ineffective at several other companies, so there's no single playbook to get hired. However, hiring experts say there are often some rather common mistakes that can prolong a search.
Here are just a few examples that can lead to frustration for those looking for a new position:
1. Overloading the resume
Perhaps the biggest thing that gets in the way of even getting a call or email back about a job application is when people try to put themselves in the best light by providing a laundry list of their qualifications, according to The Balance Careers. While people may think listing every job they've ever had, their college GPA, a slew of industry awards and the like, it might be a turnoff for hiring managers who need to go through dozens or more applications.
Instead, providing only a handful of the most pertinent details to the job for which they are applying will help them stand out from the crowd.
2. Applying to everything
Along similar lines, applicants who just blast out the same application to dozens or more open positions are likely doing themselves a disservice, according to Monster. That may be particularly true when it comes to applying to multiple open positions at the same company, whether inadvertently or not. Generally speaking, if the same hiring manager sees one person applying for more than one job, they might disqualify them from all those positions sight unseen.
3. Lack of research
When writing a new cover letter for any given position - which job seekers should do every time they apply for a role, no questions asked - it can help to add in a little information about why they feel they'll excel at that company in particular, Monster added. This helps to effectively communicate that not only do they have the skills, but also know how the company works internally and why that combination makes them an ideal candidate.
"By simply reading the company's Twitter feed, checking for recent news articles, and Googling to learn what other people have to say about a company can save job seekers future stress and frustration," professional career coach Ross Wehner, told the site.
4. No follow-through
A little while after they've sent in their resumes - and especially if they have a phone or in-person interview - job seekers should always follow up with whomever they contacted or talked with, according to Glassdoor. That means a quick, unique message that says, "Thanks for the opportunity," and further communicates both their professionalism and their eagerness to get to work in that role.
While these are just a few examples of what people can avoid to make sure they get hired more quickly, a little bit of research into the best practices for applying to a job can go a long way toward ensuring they're getting the kind of consideration from hiring managers they deserve.