Standing out on LinkedIn
11/16/2018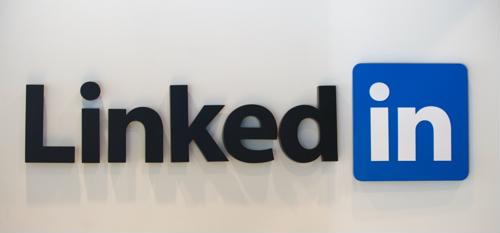 While many people involved in a job search are quite proactive about pursuing the opportunities that might be available to them, it helps to have some passive presence in the job market as well. Typically, that means making oneself a little more visible online, such as by having a great professional website and, in many industries, standing out on LinkedIn specifically.
The question, then, is how people can make their LinkedIn profile page pop off the screen in a sea of potentially worthy candidates when hiring managers go looking on their own. Here are just a few tips:
1) Use groups to grow your network
While many people understand that business - and, by extension, LinkedIn - is all about who you know, one of the best ways for job seekers to make sure they are well-connected is by joining groups on the site, according to The Muse. That can be something as simple as industry-specific alumni groups from their colleges, or professional groups.
Simply put, this helps get the name out there while simultaneously showing off that any candidate has a lot of vested interest in their chosen field.
2) Stay up to date
Many people may set up their LinkedIn pages and then largely ignore them, especially if they're not actively looking for jobs. This isn't always a good idea, The Muse further added, because their profiles may not always reflect their latest job title or professional accomplishments. That, in turn, may mean they aren't being considered for great opportunities they might not even know opened up.
3) Make it eye-catching
Among the most important things for people to do to ensure people not only visit their pages, but also give it a long look is a nice design, according to Forbes. As such, people on the site should make sure they have a really nice professional headshot as well as a captivating header image, to ensure that when someone clicks on their profile, they're enticed to stick around a little longer than usual.
4) Lots of link-backs
This may not involve changing anything on a profile itself, but it does mean ensuring they're getting the link to that profile - hopefully with a simple customized URL - on numerous sites, according to Social Media Examiner. That effort helps ensure that their profile pops up in a web search, higher up in the rankings, potentially putting them ahead of competitors.
5) Get recommendations
Along similar lines to growing a network and staying up to date, it's also important for workers to encourage anyone they know in their field to recommend or endorse certain skills they have, Social Media Examiner noted. Doing so helps prop up their bona fides for any hiring manager who comes across their profile and makes them more impressive even if their resume itself doesn't change at all.
Any efforts job seekers - or those who simply want to grow in their profession - can undertake to improve their LinkedIn pages and make themselves just a little more searchable can really pay off.