5 ways to improve your LinkedIn page for 2020
12/11/2019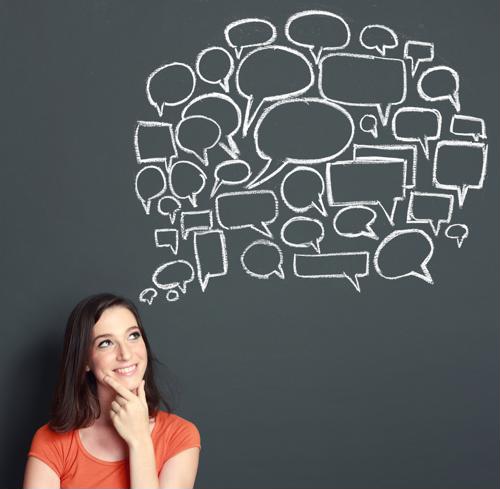 Many companies kick start their hiring processes again after the start of the new year, and that means if you're in the market for a new job, you need to be ready to hit the ground running. One of the best ways to do so is by going through your LinkedIn profile and making sure it's fully updated and ready to impress any hiring manager who happens across it.
Even if you're not actively looking for work, an impressive profile may present opportunities you didn't even know about. As such, you would be wise to follow these tips to boost your attractiveness:
1) Customize your URL if you haven't already
One of the keys to being "findable" online is to make it as easy as possible for people to visit your page, according to The Muse. Consequently, if you don't have a custom URL for your profile, go into your settings and set one up as soon as you can. Something that's easy for you to remember or a potential manager to type into an address bar - like www.linkedin.com/in/YourName - is a simple but effective difference.
2) Change your images
Whether it's your header image or your profile picture, it's important to change things up every once in a while so your page looks active, The Muse advised. Choosing something nice and high-quality for both these images is a must, and your profile picture should always be a headshot or action shot of you in a professional setting. Like so much else in life, the right image can make a perfect first impression.
3) Give as much contact info as you can
One thing you definitely want to do when updating your LinkedIn profile is make yourself as easy to contact as possible, according to the Forbes Coaches Council. For that reason, you should go through all information you provide on the site and ensure it's up to date, such as with email, phone number, other social networking information and so on. Simply put, if you want hiring managers to get in touch with you, you should make it that much easier to do so.
4) Update all your info
Part and parcel with updating your contact details and images, it's also important to go through and add any additional job change information, certifications or industry awards you may have won since you last did a deep dive on your own profile, according to Education First. Even if it's just updating how long you've been in your current job or adding a new title, the more experience and expertise you can show, the better off you're likely to be.
5) Use it for networking
Given that this is a social network, you should also make sure you're making connections on the site, Education First added. That means reaching out to professionals you already know, providing endorsements of their skills, asking for endorsements from others and so on, just so you appear active and engaged on the site. Doing so may help you stand out just a bit more.