6 job search time management tips
6/3/2020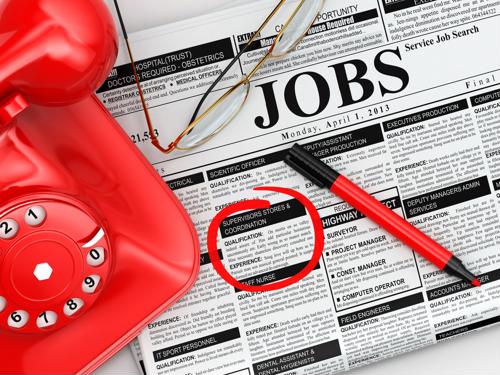 It's often said that searching for a job is, itself, a full-time job. That's actually not the case anymore, because technology means there are so many avenues at our fingertips to find new opportunities that the old, time-consuming aspects of a job search are outdated.
With that having been said, a job search obviously still takes time and dedication - just not as much as it used to. If you're trying to optimize that time, the following tips should help:
1) Start setting a schedule for yourself
Perhaps the best way to make sure you're not over- or underdoing it when it comes to looking for a job is simply setting aside a few hours a day to do it, according to Gov Loop. Whether you have a full-time job already or you're currently out of work, effectively finding new opportunities will take about that much time and you need to plan how you will use it.
2) With that schedule, make sure you have clear plans
In fact, it's probably not enough to just commit yourself to job search-related tasks for two or three hours on a given day, but rather to figure out exactly what you will be doing during that time, Gov Loop said. That could mean combing job listings for that just-right fit, redoing your LinkedIn profile, writing a cover letter, adjusting your resume and so on.
3) Prioritize the jobs you're actually qualified for
Every job seeker has been there: You see a posting that looks awesome, but is perhaps a little out of reach based on your qualifications, according to Career Shift. You can apply, and you might even get it, but the odds are that companies will not prioritize your application or resume. Likewise, you shouldn't prioritize those jobs, or pin too much of your hopes on them. Simply put, these kinds of jobs shouldn't be at the top of your list.
4) Give yourself time for self-care
Again, your job search these days shouldn't really resemble a full-time effort or take up a huge amount of any one day, Career Shift advised. However, it can still be stressful and take time you might not feel like you always have. As such, it's also wise to schedule some time for yourself to have a good breakfast or lunch, get plenty of sleep and otherwise make sure you're not burning the candle at both ends.
5) Don't overdo it
Indeed, if you push yourself too hard in your job search, it can become a miserable process and, worse, put you in a position where your efforts aren't as effective as they could be, according to Dice. If you start dreading the process of applying for jobs or writing cover letters, your work will reflect that feeling and possibly reduce your chances of getting hired.
6) Consider the value of working the phone and doing in-person networking
Finally, your job search shouldn't happen entirely online, Dice added. If you have contacts within the industry where you're looking for work, get on the phone with them, go out for lunch or drinks to talk over your options and otherwise shake off the monotony of sitting at your computer.