6 keys to writing a great job listing
6/9/2020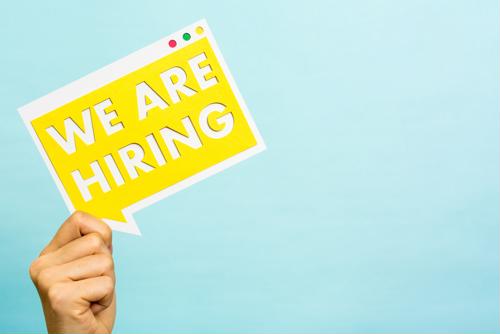 If your company has a position to fill in the months ahead, one of the best ways to ensure you receive a steady flow of resumes and cover letters from top-notch candidates is to write a top-notch job listing. However, that's easier said than done, even in a job market that has quickly shifted to more demand than supply.
How do you write a dynamite listing that will be viewed widely and garner a lot of interest? The following suggestions may help:
1) Look at similar listings
When you're trying to figure out the right wording for a job listing, seek inspiration from bigger competitors with similar positions available, according to Inc. That obviously doesn't mean you should copy and paste anything, but reading a few listings should be enough to show you some things you thought were impressive, as well as some things you might want to avoid.
2) Sell yourself
While you might think of a job listing as a way to get candidates to sell themselves to you, it's actually more of a two-way street, Inc., added. If you don't have a big-name company with a lot of employees, people probably don't know much about your organization, what you do and what your values are. You should certainly provide a brief summary of these facts so candidates see you're a company worth applying to.
3) Use the right job title
All too often, companies these days create job titles that aren't immediately self-explanatory, according to CIO. Titles like "Junior Marketing Wizard" or "Social Media Guru" may sound fun within your company - and you can certainly refer to them that way in-house - but if people don't know what the job actually is at first glance, they might not be all that eager to apply. Keep it simple in the listing and you might get more interest.
4) Don't write a novel
No one wants to read a 10-paragraph job listing explaining everything about the role and the company, CIO advised. Brevity is vital here, because just like you don't want to read a two-page cover letter, you shouldn't expect candidates to wade through a lengthy listing. Give them all the information they need, and leave the rest on the cutting room floor.
5) Make qualification requirements clear
Typically, a given job will have minimum acceptable requirements you want from a given candidate, such as a Master's degree or five-plus years of experience in a certain type of role, according to Upwork. However, companies will often say something along the lines of "Flexible for the right candidate." Instead of leaving people to guess whether they are that right candidate, simply list both a minimum requirement and a preferred level.
6) Proofread everything
If you're trying to attract the best possible candidates, you have to put your best foot forward and avoid any silly mistakes in your job listing, Upwork said. That means eliminating typos or sentences that don't make sense, and perhaps having multiple people look it over before posting it.