6 things to ask before a job interview
6/15/2020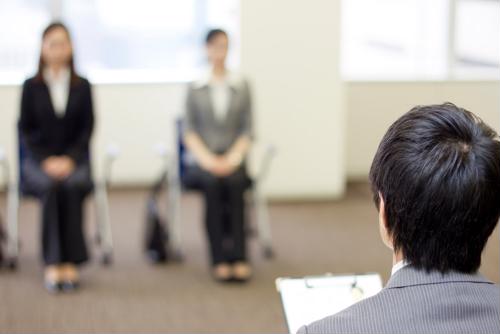 One of the most common parts of job interviews, in general, is when the hiring manager asks the candidate, "Do you have any questions for me?" Experts generally agree the answer to that question should always be, "Yes," but it's also important to ask questions throughout the hiring process, even before you actually interview.
What should those questions actually be? The following are just a few great examples:
1) What can you tell me about the salary for this job?
In some cases, you may see a job listing that looks great, but does not list the salary range, benefits or other compensation for the position, according to Job Hunt. That might be a red flag, or it could be company policy for public job listings. Reaching out to the hiring manager is a good idea here. If they provide the necessary details, that will give you a better idea of whether the job fits your needs. If they don't, you may want to look elsewhere.
2) Will this job allow work-from-home?
Today - and especially because of the current pandemic - there is a greater emphasis on the ability to work remotely at least part-time, Job Hunt said. If this is your preference, you might want to ask about what options are available to determine if the position is right for you.
3) What do you look for in an ideal candidate?
Any reasonable job listing will have listings for what their idea of the perfect candidate brings to the table, but more often, they cast a wider net by simply listing minimums, according to Top Resume. For a little more clarity, you might want to ask what, exactly, they're looking for to determine whether you're just in the general range of what they want, or you're perfect for the job.
4) How long will the hiring process last?
Everyone has different priorities for how quickly they move through their job search, and some companies' hiring plans might not line up with that, Top Resume advised. If you can get a rough outline of how and when a company plans to screen, interview and ultimately make a hiring decision, you may find a great match, or decide to prioritize other opportunities first.
5) Who will I be interviewing with?
Getting a good idea of the kind of person or people you'll meet with in your interview is always a good idea, according to the Houston Chronicle. Doing so allows you to calibrate your expectations and prep work appropriately. If you're meeting with the person who would become your boss, your interview will likely be quite a bit different if you're meeting with an HR manager, head of a department or other decision-makers.
6) When and where are we meeting?
It's always important to double-check the details of the meeting itself so that you can adequately prepare to get there on time, the Houston Chronicle noted. Something as simple as asking, "Can you confirm the meeting time and address of the office?" will be sufficient to truly nail everything down.