7 tips for welcoming candidates to your office
6/16/2020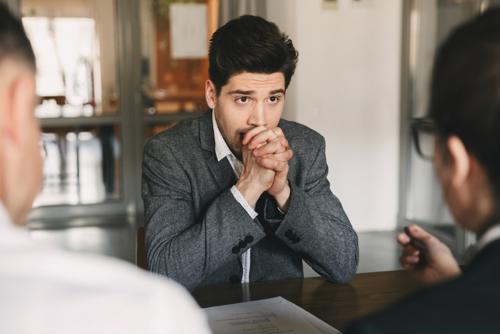 When you're a hiring manager who will be hosting a number of candidates for interviews over the course of a week or two, it takes plenty of mental and physical preparation. You will need to do your homework on everyone you meet with, and also do more to make sure the office environment is fully welcoming to a potential hire.
That includes the following steps to ensure you put your best foot forward, and allow candidates to do the same:
1) Make sure you have plenty of time
You never want to get into a situation where you end up making candidates wait because your other commitments ran long, according to go2HR. For that reason, strive to block off plenty of time both before and after an interview to make sure you have an adequate buffer. Even if things go as planned and you end up with extra time, you can devote that to other aspects of the hiring process.
2) Make the room welcoming
Consider the room where a candidate is interviewing, go2HR added. Are the chairs uncomfortable? Did you forget to make water available? Is it an environment someone might consider intimidating? If the answer to any of those questions is yes, you might want to shift your strategy.
3) Study the interviewee carefully
While you are likely to talk to a number of candidates, you should make sure you know the person you're meeting with inside and out, according to Glassdoor. That means sitting down with their resume and cover letter for a few minutes before they come in and reacquainting yourself with their job history, professional interests and so forth.
4) Know the job backwards and forwards
Just like it's important to know your candidates quite well, it's also critical to have a full understanding of what the job itself entails, Glassdoor noted. That way, no matter what questions your candidates may have about the job, you can answer them with confidence.
5) Make candidates feel welcome as soon as they arrive
One of the critical mistakes in how businesses handle prospective hires is by not making them feel welcome as they come through the door, according to Fast Company. That may not require you to roll out the red carpet, but you should have someone at the front desk ready to meet them, tell you they've arrived and so on. That way, there's one less thing for candidates to worry about.
6) Don't keep them waiting
Interviewees have enough to worry about without you running late and giving them more time to feel nervous about the opportunity, Fast Company warned. This is where giving yourself plenty of time before and after comes in handy - if you're ready to meet the candidate at the agreed-upon time, that makes your life simpler and allows you to look more professional and prepared.
7) Remember you're selling yourselves too
Finally, it's important to remember that even when job openings are relatively scarce, you still want to put your best foot forward and make sure candidates get a great impression of your company, Fast Company advised. After all, top interviewees will likely have their pick between a few different opportunities - and you should want them to choose yours.