8 winter job search prep tips for 2021
1/20/2021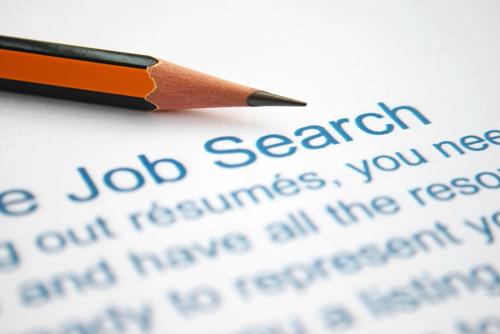 If you're looking for a job this winter, there are two things to keep in mind. First, you are not alone; millions are currently out of work and also seeking new employment opportunities, meaning competition will be stiff. Second, winter is usually a fallow hiring period even in the best of times.
Both of these things could combine to discourage you in the next few months, but we have some tips for how you can keep a better attitude in the face of these difficult conditions:
1) Make sure to maintain pre-COVID habits
First and foremost, you need to remember that while today's "new normal" isn't easy on anyone, but you should try to uphold the habits that made you successful in past searches, according to Fast Company. That means being easy to contact and quick to respond, as well as diligent about continually seeking out opportunities.
2) Remember the need to finesse automated systems
Because of current conditions, most job listings are likely to get dozens or even hundreds of applicants, meaning most companies will probably use automated systems to screen candidates, Fast Company added. For that reason, you need to remember best practices for getting around those systems and making sure someone actually reads your resume and cover letter.
3) Get better at video interviews
If you're not used to Zoom meetings yet, now is certainly the time to get familiar, Fast Company further noted. After all, we're still months away from being back to pre-pandemic norms, so the odds that you will interview virtually for any job are quite high.
4) Stick with it - but don't go overboard
Looking for work in such a competitive market is going to be tough, but you'll probably need to apply to a lot of companies before you land a position, according to Career Confidential. That takes plenty of work, but you also don't want to put in so much effort that you burn yourself out and make the whole thing an arduous chore.
5) Think about other career tracks
If you've been in the working world for a while now, you've probably developed a lot of transferable skills that open up new possibilities, Career Confidential said. Look at some of the stuff you like doing that isn't a main part of your job description, and see if that applies to other job options you might not have considered.
6) Reach out to your networks
While you don't want to feel like you're bothering anyone, you should certainly be willing to tap the friends and colleagues you've relied on throughout your career, Career Confidential advised. Whether they can tip you off to an exciting opportunity, put in a good word for you, or just provide some solid advice, a quick conversation can do wonders.
7) Get into a routine
If you want to master your job search, it's important to have a routine, according to A Better Interview. For instance, you can set aside two hours after breakfast every single day to apply to jobs, two hours after lunch to answer search-related emails and so on.
8) Keep a positive attitude
Finally, because it's tough out there for everyone, try to stay positive even when you keep getting shut down, A Better Interview warned. Your next career opportunity isn't going to drop into your lap, so you need to keep plugging away.