How remote work is impacting employee burnout
12/1/2021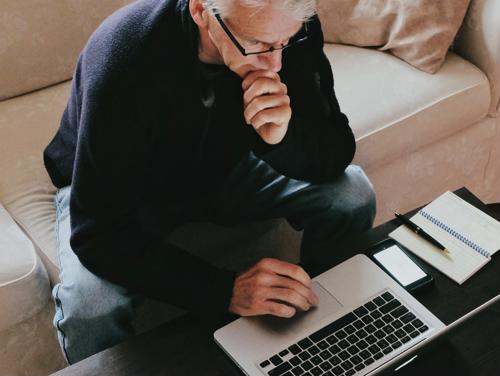 The consequences of the national health crisis brought on the rise of remote work, which became more than an organizational perk — it became a necessity. According to the Pew Research Center, 20% of adults were working from home before the COVID-19 pandemic while 71% are currently working remotely as a result. As the world slowly finds its way back to normal, it will be at the discretion of individual companies to decide whether to continue remote work moving forward. An important aspect to consider when making this decision is the relationship between remote work and employee burnout. A 2020 survey from Flexjobs indicates that 75% of people have experienced burnout at work, so it's critical to consider how remote work has been affecting employees.
The benefits of remote work
Remote work was originally a company perk that was valued by many working Americans for the flexibility it offered. A report from Catalyst states that companies that offer work-from-home options reported decreased levels of burnout and increased levels of productivity. These positive aspects of remote work are usually associated with its benefits including less commute stress and a better work-life balance. This arrangement also has the potential of being mutually beneficial to the company because it allows for a greater pool of potential talent, as well as overall decreased organizational costs.
The disadvantages to consider
Before considering any disadvantages, It is significant to note whether remote work applies to the jobs your organization offers. This option may simply not be feasible for work that requires specialized equipment or on-location labor. For organizations where work-from-home options are relevant, this has been a valuable opportunity to combat burnout and increase productivity before the pandemic. However, its continuation throughout the national health crisis has brought about important disadvantages to consider.
As more information on remote work develops, organizations have access to a clearer picture of the full effects of prolonged work-from-home. A 2021 report from Apollo Technical found that 69% of employees have been experiencing burnout while working from home. This burnout is usually a consequence of not being able to properly separate work and home life, as many remote employees have claimed they find it harder to "unplug" from work at the end of the day. Moreover, employees are struggling to avoid burnout when working from home due to a lack of emotional support and unclear expectations from employers. While the percentage of burnt-out remote workers may seem staggering, it can be largely attributed to a lack of proper implementation from employers and supervisors.
Key Takeaways
For organizations considering whether to continue work from home, it is essential to recognize your internal structures and examine whether remote work has been an effective option for your employees. The ability to work from home, even on a hybrid basis, can be a powerful way to offer flexibility for workers while avoiding burnout. However, data from prolonged remote work indicates the importance of employers properly implementing these remote structures. It is paramount for the leaders of any organization to be empathetic and clear in their instructions for remote workers to be successful and minimize employee burnout.