5 reasons to ensure your employees feel valued
12/16/2021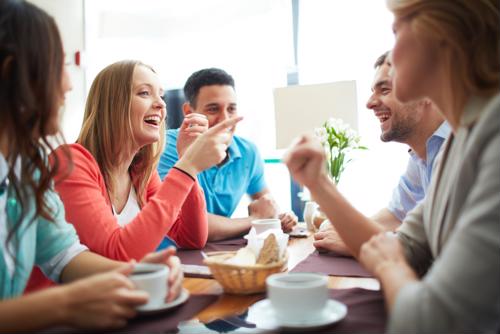 In the wake of the labor shortage, organizations are quickly realizing the importance of showing employees that they are respected and their contributions are appreciated. A report from WCI, Inc. reports that 34% of employees feel undervalued at work. Making employees feel important at work should now be employers' and workplace leaders' primary goal, not only because of the positive impact on their workforce but also for the resulting organizational benefits.
Here are five reasons why making sure your employees feel respected and valued is essential in today's corporate landscape:
1. Retains talent
According to Apollo Technical, 76% of employees look for another job opportunity if they don't feel valued at work, and as a result of the labor shortage and ongoing war for talent, retaining employees is more important than ever. Onboarded and trained employees are an asset to the company, so it's significant for employers to focus on keeping these workers satisfied to ensure they stick around long-term.
2. Decreases turnover
Companies want to avoid high turnover rates at all costs. Not only does turnover mean talented and well-trained workers are leaving the company, but it can be extremely costly to the organization overall. Apollo Technical highlights that entry-level employees generally cost 50% of their salary to replace. More than these high costs, turnover also requires workplace leaders to invest time and energy to find a suitable replacement.
3. Improves the physical and mental health of employees
Frequently showing employees appreciation for their contributions is fundamental for the well-being of your workforce. A survey from the American Psychological Association found that feeling valued at work was linked to improved physical and mental health, and in a time of increased employee burnout, this is vital. This further results in improved employee morale, performance, engagement and productivity. The overall benefits of focusing on employee health are too significant for employers to ignore moving forward.
4. Builds strong teams
Building a strong and efficient team in the workplace requires a level of confidence between the employee and employer. Regularly communicating with workers and ensuring they know you appreciate their input, feedback and ideas is likely to create a secure sense of trust throughout the organization. If workers feel free to speak openly and collaborate, there is a greater opportunity to build productive and efficient teams within the company, which is valuable for your overall workplace culture and productivity.
5. Benefits the organization in the long run
Valuing workers effectively is not only important for improving employee morale and well-being, it also impacts and benefits the entire organization in the long run. Happy employees are more likely to be engaged, motivated and productive, which is extremely advantageous for business operations. Moreover, these satisfied employees are more likely to be brand and company advocates, and this positive word-of-mouth from valued workers can improve your companies reputation and attract highly qualified talent. Establishing your company as a good place to work with a supportive environment will be indispensable as the workforce transforms and adjusts.