Why employee training and development is important for reskilling
12/16/2021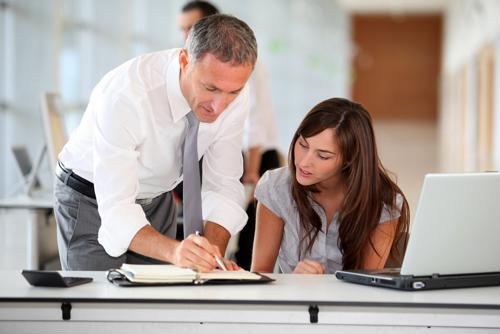 As businesses change and grow, it will be essential to efficiently and effectively train their workforce so they can develop alongside the business. Not only are organizations often more successful when they emphasize training employees, but opportunities for professional development are progressively becoming a requirement to retain the younger workforce. If your company is in the midst of a transformation of any kind, well-trained and skilled employees can make a huge difference in the success of these developments.
The prevailing reasons why employee training and development are significant to any organization include:
1. Shows employees they are valued
Employees who feel valued at work are extremely important to the organization's overall culture, productivity and reputation. Offering opportunities for workers to learn and grow is an effective way to demonstrate your willingness to invest in them. Investing in your workforce means you are also investing in your company in the long run. Employees who feel valued often go hand-in-hand with successful businesses.
2. Prepares employees for higher roles in the organization
As companies change or reskill employees, there is often a need for workers to fill different roles. Instilling fundamental knowledge in your workforce helps prepare employees for these higher roles and responsibilities within the organization. This is also an efficient way to retain employees and improve engagement as employees highly value clear goals and intentions throughout their learning process.
3. Helps fill skill gaps within the company
Skill gaps are present when your workforce doesn't have the skill set needed to do their jobs. Companies that are transforming, or even expanding, may discover these skill gaps along the way, but training and learning opportunities are often an efficient approach to combat these disparities. A skill gap analysis can be a beneficial process to identify training needs, so you can implement the most effective programs for your workforce.
4. Improves employee engagement and morale
Workers value the chance to learn and grow in the workplace more than ever. This has a huge impact on whether your organization will have satisfied and productive employees or not. A study from Axonify found a staggering 93% of workers believe well-planned training programs positively impacted their levels of engagement at work.
5. Increases retention and decreases turnover
Training and development are slowly becoming essential provisions for attracting and retaining talent. According to a study from Lorman, not only do 87% of millennials believe that learning in the workplace is important, but 59% claim it is extremely significant when deciding whether to apply for a job. As the workforce shortage continues, this will be vital for businesses to keep in mind and implement moving forward.
As your company transitions and transforms, investing in your workforce's training and development will be essential to see progress and improvement. It is fundamental for employers to consider how these opportunities will result in more satisfied and productive employees, as well as overall increased organizational efficiency, and act accordingly.