8 tips for conducting better interviews
2/3/2021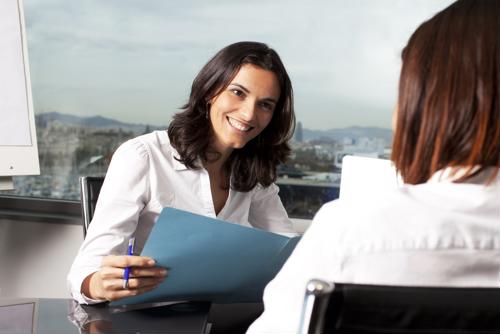 When you are a hiring manager and it comes time to conduct interviews, the obvious goal is to find the best possible candidate for the job through those conversations. However, you may not always set yourself up for success in this regard if your plan for interviewing isn't charted out in advance and properly aligned to get the most out of the process.
The following steps will help you ensure every candidate is on the same page with you, and on an equal footing with each other:
1) Confirm details
The day before an interview, you should make sure everyone knows what's coming next, according to Localwise. Send the candidate an email to confirm where, when and how you will meet, and what you want them to have prepared.
2) Don't make the interviewee uncomfortable
Some hiring managers like to make their interviews tense affairs because they want to see how candidates respond under pressure, Localwise said. This is a bad idea, though. People handle confrontation well and others not at all, and most of the time, that has nothing to do with how well they do their jobs.
3) Do the research
Just as you expect a candidate to have done their homework about your company and their potential role, you should do the homework on them, Localwise further added. Reread their resume and cover letter and perhaps do a deeper dive into their social media or body of work, and you might find you have more to talk about.
4) Don't make assumptions or bring preconceived notions
If a candidate has gotten to this stage of the process, they're probably at least somewhat closely aligned with what you're looking for, according to Business News Daily. For that reason, you can start everyone off with a relatively blank slate so you aren't letting any previous conceptions affect your judgment or the tone of the meeting itself.
5) Make it an intentional conversation
You certainly don't want to make your interview a rapid-fire Q&A session; your goal should be to make it more conversational, Business News Daily noted. That doesn't mean you can't have notes about what you want to ask, but you can also let things flow naturally.
6) Prepare some questions for discussion
With the above note in mind, you should certainly try to make your questions as open-ended as possible, according to Smart Passive Income. Asking yes-or-no questions will get you short answers that probably aren't that revealing, but steering the conversation back to the topic at hand with a good question is vital.
7) Really listen to what they're saying
When you're interviewing, it can be tempting to think about what you want to ask next or mentally compare how they stack up to other candidates mid-conversation, Smart Passive Income advised. That's not a good idea; instead, listen to what's being said. That extra bit of attention may uncover something truly enlightening.
8) Don't be overly serious
Finally, because you're having a conversation with a candidate you like enough to actually interview, you can have a bit of fun and help put them at ease, Smart Passive Income cautioned. Small talk beforehand, or the occasional divergence from the actual conversation, can make everything feel more "human."