5 training tips to master your job search
2/4/2021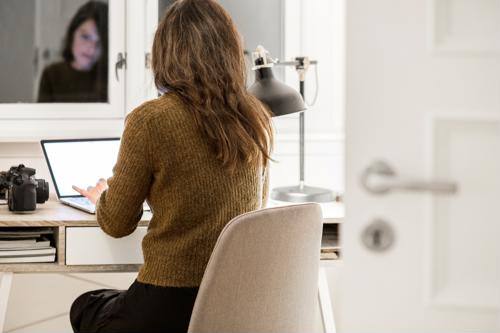 Everyone who's looking for work these days, and even many who aren't, are probably interested in becoming better at their job search. This is a time-consuming process filled with ups and downs, and anything that can be done to make it easier or less of a roller coaster is probably going to be a welcome change.
With that in mind, we have a few tips you can follow to train yourself to be better at conducting job searches in the future. With these new skills, you may be able to save time and more than a few headaches:
1) Revamp the resume and cover letter
One of the most important skills you can have during a job search is the ability to tailor your resume and cover letter to the job at hand, according to Job Search Strategies. You want to put in effective keywords, highlight the right skills, and otherwise make yourself look like the best possible candidate for this specific job. This is a "practice makes perfect" situation, but getting an extra pair of eyes to compare your documents to a given job listing can help as well.
2) Think how recruiters think
Along similar lines, you might need to stop thinking of your candidacy from your own point of view, according to Career Shift. Instead, try to consider how a hiring manager or recruiter would look at what you bring to the table. What are your areas of strength? Are you doing enough to highlight them in your documents? What about your potential weaknesses? How are you keeping them to a minimum? These are important things you must consider.
3) Motivation is key
One of the biggest problems with a job search is that it can be simultaneously emotionally punishing and time consuming, Career Shift said. For that reason, you might need to do a better job of getting yourself motivated to rearrange that resume once again, send a follow-up email, and so on. It's not easy, but it will be vital to getting the most out of your search.
4) Don't forget to network
A critical part of any search, whether it's active or passive, is staying in touch with the people you know in your industry, according to Work It Daily. That not only helps keep you generally plugged in with the state of the sector and allows you to have stronger relationships, but also gives you a network of people who will keep your ear to the ground for any job opportunities that may arise.
5) Build time into your schedule to follow up
Finally, it's vital to keep in mind that while following up with the people you have reached out for job opportunities to or just networked with is a vital part of a search, people often don't think of it that way, Work It Daily added. They don't give themselves time specifically to do so, and increase the likelihood that they are burned out by the end of the day, and either don't get around to it, or don't do a good enough job. Set aside time for the effort and you'll be in much better shape.