8 tips to boost security during National Safety Month
6/4/2021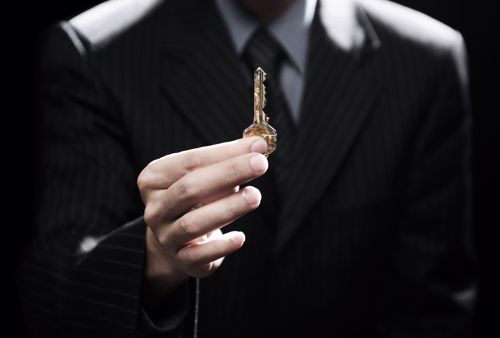 June is National Safety Month and a critical part of ensuring your workplace is as safe as possible is to increase the security of the office. While every building is different, there are some basic ways you can achieve these goals almost no matter what kind of facility you operate.
The following are just a few of the best practices for ensuring a strong level of physical security:
1) Train for safe practices
First and foremost, basic workplace safety training should be part of your overall training plan, just as you would teach employees about any other important concepts related to their work, according to Kisi. This way, your expectations are clearly communicated to all involved, and workers know how to better protect themselves, each other, and the office itself.
2) Tighten up access to your office
Something as simple as installing keycode or card readers on doors to rooms where you store sensitive information or valuable tech can reduce theft and data breach risk significantly, Kisi said. However, when you institute these controls, keep a careful eye on who has access at any given time.
3) Don't assume security is common-sense for everyone
Part and parcel with security and best practices for safety, you need to make sure there are no base-level expectations that go unexplained, Kisi further advised. You should continually make efforts to ensure there is no ambiguity about expectations, and codifying them is always a good idea.
4) Institute a buddy system for leaving off-hours
Security and safety risks can rise when people come to the office early or leave late, according to GMSC. Often, if employees need to work outside normal business hours, they can do many tasks from home, but if staying in the office is a must, it's a good idea to require a buddy system.
5) Encourage employees to flag concerns
You've no doubt heard the saying, "If you see something, say something," and that's a good idea in the office too, GMSC added. That way, if an employee spots anything suspicious, they can bring it to the right people and start a quick investigation.
6) Don't let people follow employees into the office
"Tailgating" is a popular tactic of criminals trying to gain access to somewhere they shouldn't be, GMSC warned. If your employees are followed closely by someone they don't recognize, they should not leave doors or gates open for them.
7) Make better use of the front desk
Your reception desk is often your first line of security against exterior threats, according to Envoy. Make every visitor check in, provide ID and clearly state their business. That extra layer of protection can deter many potential issues before they start.
8) Improve receiving processes
Along similar lines, you should be sure that no one is opening packages that they don't recognize, Envoy cautioned. Ideally, only the addressee will open a box or envelope once they've clearly identified what it is, but when in doubt, it's better to play it safe and get further information.