9 reasons your office should offer continual skills training
6/8/2021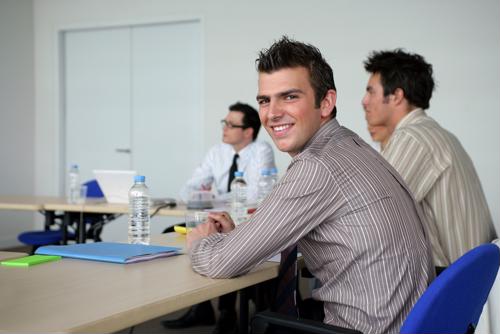 Many companies have internal goals around employee skills training, but depending on the industry, there may be just as many that don't pursue this goal because it takes workers away from immediately productive efforts. However, it's always wise to invest time and resources in upskilling because the return on that investment is likely to be significant over time.
The following are just some of the reasons this kind of effort is something every company should be invested in:
1) It makes employees happy
First and foremost, employees like skills training being part of their jobs because they feel it sets them up for future success, according to Lorman. That, in turn, can bolster your employee retention and make it easier to promote from within.
2) It increases teamwork
Skills training comes in all shapes and sizes, but one thing is universally true: When you are teaching the same concepts to your entire employee base, each better understands where everyone else is coming from, Lorman noted. This means there will be less conflict and more people willing and able to pick up slack as needed.
3) It builds flexibility into your operations
Likewise, when more employees better understand the ins and outs of all internal operations, your entire company becomes more agile, Lorman recommended. Of course, that doesn't mean everyone must be a jack of all trades, but it can be helpful to get everyone to understand how other departments work.
4) It's easy to leverage technology
If the last year-plus taught us anything, it's that remote work and electronic communications can be a vital part of your operations, according to Edgepoint Learning. With that in mind, you can meet employees where they are, and have them do at least some of their training in virtual settings to increase flexibility and engagement.
5) It allows you to assess and address organizational need
When you have an ongoing training program in place, it becomes easier to be flexible with what that training looks like, Edgepoint Learning said. For instance, you can evaluate how your last effort went and either lean into what worked or figure out ways to address what didn't.
6) It's an ongoing process
Indeed, there shouldn't be any real set-it-and-forget-it aspect to a strong training program, Edgepoint Learning suggested. The things your employees work on this month should be seen as a springboard to whatever you hope to impart next month, so that there's continual development.
7) It helps you prep for the future
The business world is always changing and training helps you change with it, according to Aerotek. Simply put, you should always be striving to teach skills that will help your workers succeed tomorrow.
8) It allows you to sidestep skills gaps
In a growing number of industries, increasing turnover and rising retirement rates are causing a "brain drain," but skills training helps you avoid that, Aerotek noted. Trained workers are more effective — and more likely to stick around for the long haul.
9) It can keep your hiring costs down
When turnover drops, the need to consistently attract new hires and hope they work out is greatly diminished, Aerotek added. You will be able to weather more storms — and be more confident that future hires work out — if your training program is established and effective.